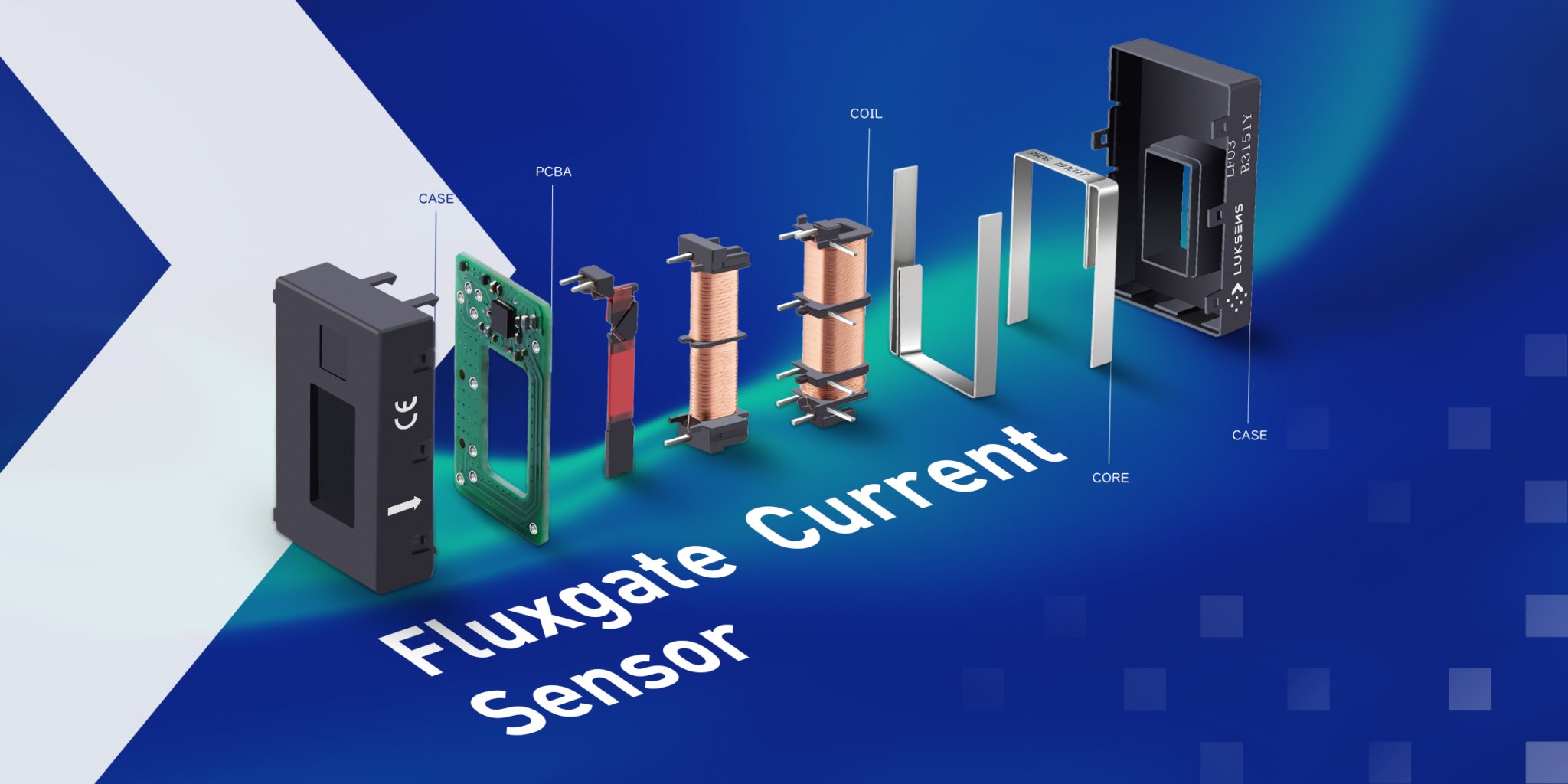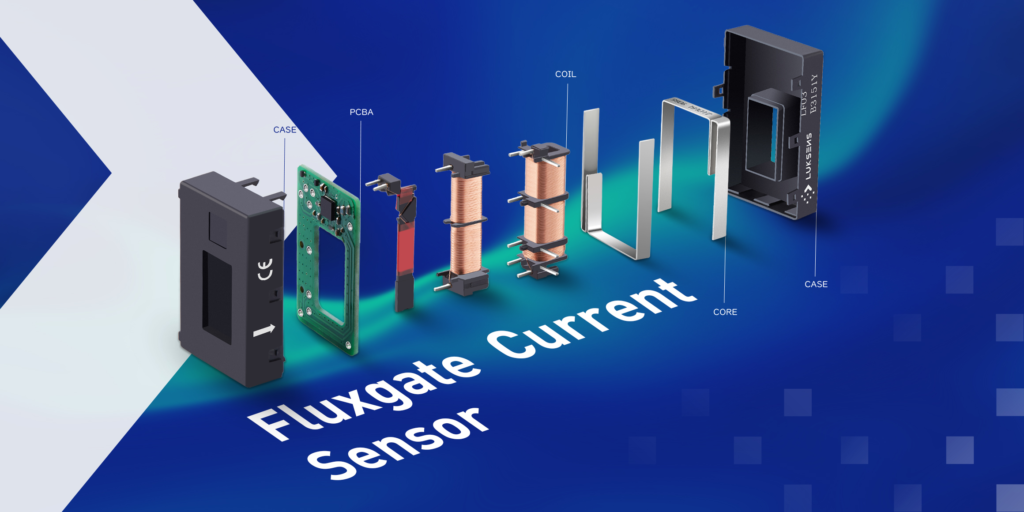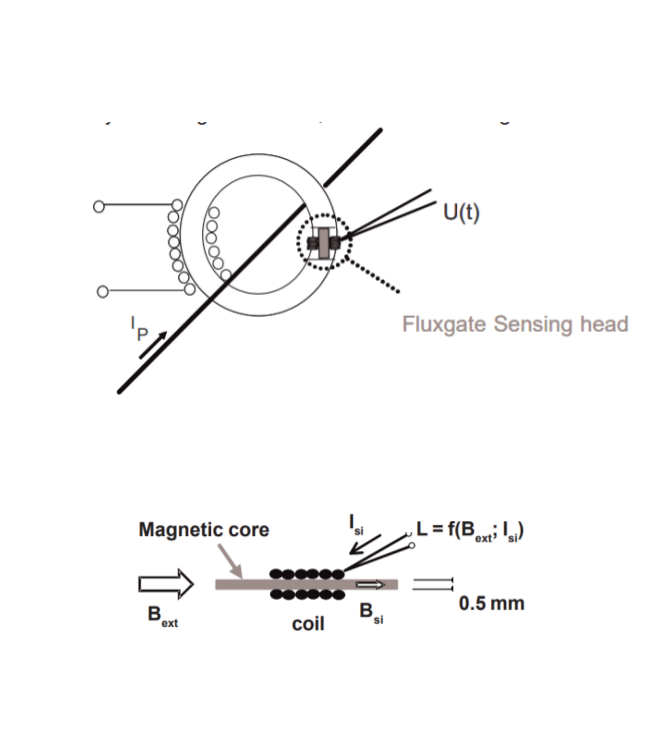 LF Series is consisting of close-loop type current sensors with the newest fluxgate technology, without hall. Fluxgate technology was selected enabling both possible targets: the improvement in accuracy and the low price. And there are several other advantages:
1. Fast response < 1.0μs over a large bandwidth 300 kHz
2. High sensitivity, linearity, and stable temperature characteristics
3. Compact size
4. High insulation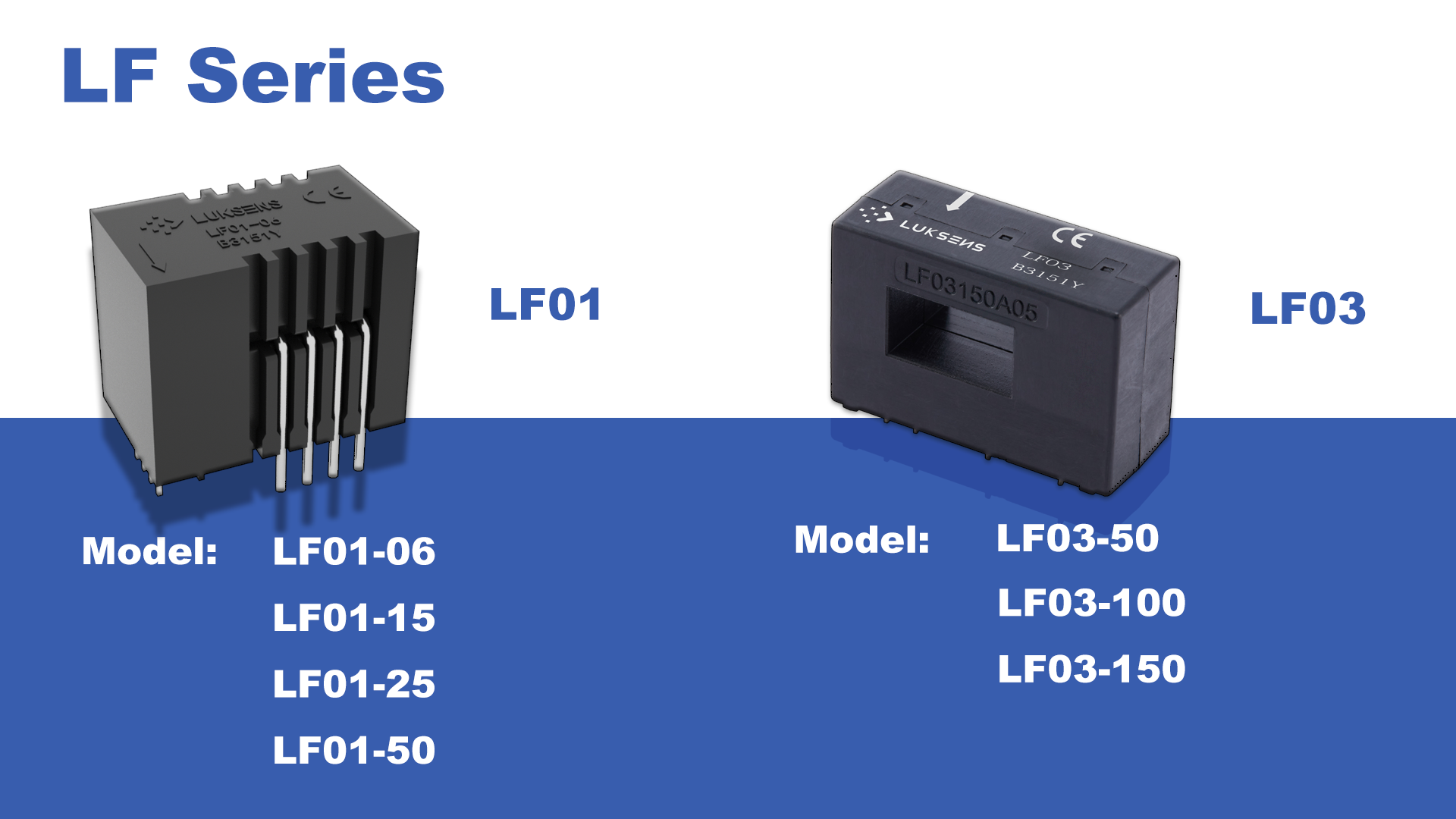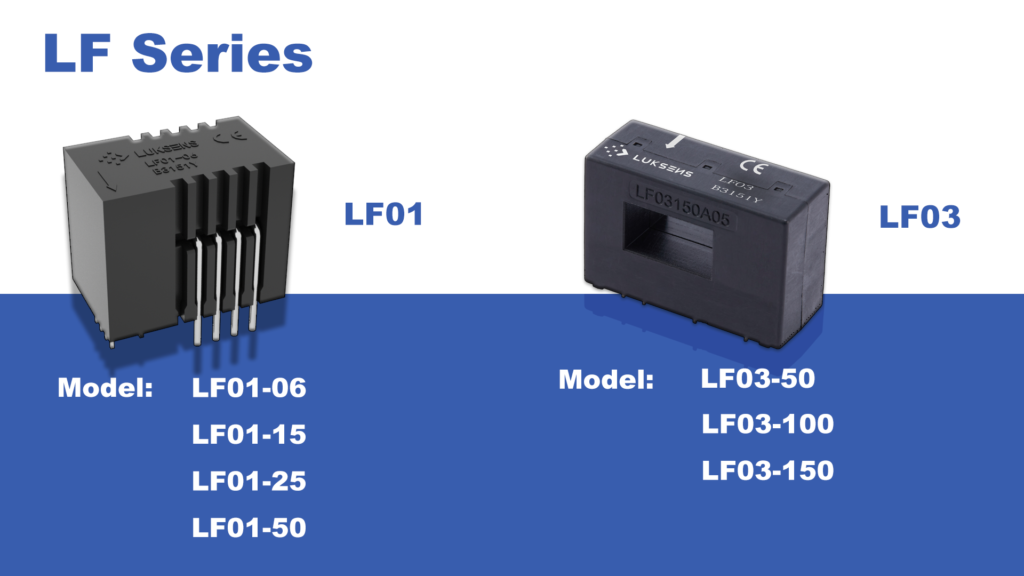 In our LF Series, there are 7 standard current sensor models to meet different requirements of customers. Vary from measuring range 6, 15, 25, 50, 100, 150 A, and performances and characteristics. If you have other special requirements, such as pin layout, different measurement ranges and output etc., we can 100% offer customization service, as we are an experienced sensors manufacturer.
For more information, you could contact us by email info@luksens.com.